Chummie Premium Bedwetting Alarm
people have viewed this alarm recently
Tens of thousands of Chummie Premium Bedwetting Alarms Sold!!!
8 Selectable Tones
Volume Control
Vibration Control
One Drop Detection Silicone Sensor
Bright Lights
Low Battery Alert
Armband Compatible
Chummie Premium Bedwetting Alarm is the best bedwetting alarm in the market. It is proven to stop bedwetting in children, teens and adult bedwetters. With its unique, patented technology, it is clear that the Chummie Bedwetting Alarm is a winner. Highly effective to stop bedwetting right from the time you start using it.
The Chummie Premium Bedwetting Alarm is widely recommended by pediatricians as a safe and permanent way to stop bedwetting. It's cute smiley face will help make even those boys and girls who dread to use a bedwetting alarm, warm up to the idea of having one. This alarm incorporates several years of research and development. It is protected by several US and International patents.
Every Chummie Bedwetting Alarm is powered by One Drop Detection technology. The patented IntelliFlex sensor detects the first drop of urine and alerts users as soon as a bedwetting event is detected. It is no wonder that many stores carry the Chummie Premium Alarm.
The alarm unit can be set to sound+vibration alarm only, sound only alarm mode or vibration only alarm mode (discreet mode). Available in 3 colors – Blue for bed wetting boys, Pink for bed wetting girls and Green for both genders.
We recommend this alarm for children ages 4-12, teens and deep sleepers.
Perfect 10
Chummie Bedwetting Alarm has redefined what a bedwetting alarm should be. It is the best bedwetting alarm thanks to its unique design and patented features. This novel alarm has all the bells and whistles under its hood and users need nothing more than what's in the box to stop bedwetting in weeks.
PROS
8 Selectable Tones
Volume Control
Vibration Control
One Drop Detection Silicone Sensor
Bright Lights
Low Battery Alert
Armband Compatible
Add your review
Chummie Premium Bedwetting Alarm is a very popular choice among parents and children. It has been rated the best bedwetting alarm by our staff.
Alarm Unit This alarm unit is small and compact and weighs only 1oz without batteries.
What sets Chummie Premium Bedwetting Apart from other alarms is that it comes with 2 bright lights, 2 volume control levels and super strong vibrations. You can select from 8 different tones so your child does not get used to any one tone and tune out during the treatment process. If the sensor is accidentally removed at night, the alarm unit will alert the user.
Complex algorithms constantly monitor the user through the night for bedwetting accidents and alert with a powerful synchronized sound-light-vibration mechanism. The alarm is powered by 2 AAA batteries (included) and comes with a progress guide, a book to track online progress. The alarm unit uses a removable clip which can be used to place the alarm wither on the t-shirt top at night or in the Comfy Armband.
IntelliFlex Sensor The Chummie Premium Bedwetting Alarm is powered by the patented One Drop detection IntelliFlex sensor. This unique sensor technology is only available in Chummie alarm systems and is the real brains behind the science to stop bedwetting. IntelliFlex sensors conform to body contours for maximum comfort at night and offer enhanced comfort. IntelliFlex sensors have a significantly larger urine detection compared to other clip sensors.
This sensor detects a single drop of urine to alert the user. It can be cleaned and dried in seconds and does not require any special cleaning techniques. Just rinse under warm tap water for 15 seconds and its good to use. Also, IntelliFlex sensor is non-corrosive and will easily last the duration of the treatment.
For hygiene and comfort, the IntelliFlex sensor is taped to the outside of the underwear with Flexitape (included).
Chummie App With every Chummie Alarm purchase, parents get access to the Chummie App. Access quick tips, FAQ's or reach award winning Chummie Support from the convenience of your phone. The Chummie App tells parents how to set up the alarm, prepare for a successful treatment and additional bedwetting advice.
Support If you are struggling with bedwetting, then the last think you need is days of delays in support. That is what sets Chummie apart. The company prides itself on customer support. There are several online reviews on many stores where customers constantly praise the Chummie support team. The general consensus is that the staff is extremely friendly, knowledgeable and supportive. They listen to the customers problems and go over and beyond what is expected. We are sure you will be extremely happy with the support team at Chummie.
| | |
| --- | --- |
| Alarm Type | 8 Selectable Tones, Strong Vibration and Bright Lights |
| Sensor Type | Revolutionary One Drop Detection™ Technology Sensor |
| Alarm Dimension (Approx) | Alarm unit – 2.6″ x 2.1″ x 0.7″ |
| Sensor Dimension (Approx) | 26.5" long cord. Sensor Dimensions – 2.3″ x 1.4″ x 0.14″ |
| Batteries | 2 AAA Series (included) |
| Product Series | TC300 Series |
| Color | Green, Blue, Pink |
| Special Instructions | As per instructions, clean sensor after every bedwetting accident. Rinse black surface of sensor with water. Gently clean with cloth and let it air dry. |
| Mobile App | Free Chummie App with Award Winning Customer Support |
| Warranty | 1 year manufacturers limited warranty on Alarm Unit, 90 days manufacturers limited warranty on Sensor |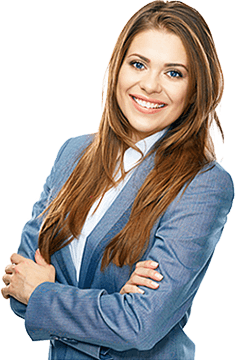 Chummie Premium Bed Wetting Alarm is our #1 recommend alarm in our store. The unique technology is in the soft IntelliFlex sensor which takes your body shape all night providing maximum comfort when you sleep. This sensor has a much larger urine detection area compared to many other any clip sensor, which means that your child one wont miss another bed-wetting event. Sensor and the alarm unit are technologically advanced for urine detection..
This Chummie alarm can be programmed in less than 30 seconds with a single switch. The alarm is loud for both deep and regular sleepers. The alarm can be connected into a pajama top with a snap-on clip; for extra comfort youc an also use the Comfy-Armband that can be bought separately.
The box comprises of 60 flexitapes, we recommend investing in a spare box of tape ahead of time in order.
Chummie Premium Bedwetting Alarm – Chummie Store
84.99

Chummie Premium Bedwetting Alarm – One Stop Bedwetting

Chummie Premium Bedwetting Alarm for Deep Sleepers – Award Winning, Clinically Proven System … - Walmart

Chummie Premium Bedwetting Alarm with 8 Tones - Amazon
109.99
Chummie Premium Bedwetting Alarm System for Children, Teens and Deep Sleepers - eBay
Chummie Bedwetting Treatment System - Jet
Chummie Premium Bedwetting Alarm (Enuresis Alarm) - 8 Tones, Vibration & Volume Control - Newegg
Chummie Premium Bedwetting Alarm with 8 Tones- Sears

Chummie Premium Bedwetting Alarm for Deep Sleepers - Award Winning.. – Unbeatable Sale
Chummie Bedwetting Alarm – HealthCheck Systems