Guardian Bedside Bedwetting Alarm
people have viewed this alarm recently
Hundreds of Guardian Bedwetting Alarms Sold!!!
Soft Cotton Mat
8 Alert Tones
Vibration Control
Low Battery Alert
Low Battery Alert
Guardian Bedside Bedwetting Alarm is the most comfortable alarm we have reviewed in our store. To start with, the system comprises of a reversible soft cotton mat and a microprocessor controlled alarm unit. The mat is large and accommodates users of all ages. Since it is made of cotton, it is very soft and users can lay directly on the mat so there are no wires on the users body and they can enjoy a natural good night's sleep.
Unlike most bedside alarms that use plastic mats, the Guardian system is different. The cotton mat is soft and comfortable. It comes in 2 sizes, one for beds, the other for wheelchairs (for use with incontinent seniors). The Guardian is easily the best bedside bedwetting alarm and a top rated product.
Users can place the mat on the mattress or over a waterproof mattress pad and lay directly on the mat. As soon as urine is detected, it spreads on the mat and the alarm unit alerts the user that bedwetting has occurred. The Guartisn system is portable and weighs under 1lb making it ideal for trips, sleepovers and vacations.
The soft cloth reversible cotton mat comes in 2 sizes; 30″ x 24″ for beds and 15″ x 15″ fro wheelchairs. The Guardian bedwetting solution is a popular choice and comes widely recommended by our specialists as an excellent and effective bedwetting treatment solution.
This is easily the most comfortable bedwetting solution that we have reviewed.
Most Innovative
Guardian is the most comfortable bedside bedwetting alarm we have reviewed. It combines comfort and convenience one looks for in a bedwetting solution. We believe that Guardian is the best bedside bedwetting alarm available and the best bang for the buck.
PROS
Soft Cotton Mat
8 Alert Tones
Vibration Control
Low Battery Alert
Low Battery Alert
CONS
No selectable tones
No volume control
Add your review
No more sleeping on plastic sheets or connecting sensors on the body. Guardian was designed with one thought in mind – comfort. It does not trade accuracy or treatment efficacy for comfort but rather combines the two for an unparalleled treatment.
Alarm Unit The Guardian alarm is an alarm unit is etremely light and compact. It weighs only 1oz and powered by 2 AAA batteries (included).
The alarm comes with a single button which is easy to program with your thumb when held in the hand. Pressing the button once changes to sound+vibration mode. Pressing this button again will remove vibration and only cause the alarm to sound with an alert to wake you up. Pressing the button the third time will activate discreet mode in which the alarm will only vibrate on detecting urine. The Guardian Bedside alarm will change its alarm tone automatically so you don't get used to any one tone.
The alarm unit comes with a small metal stand which snugly fits on the back side of the alarm so it is easy to place on the table top. The middle button also acts as a light alert and will flash a light when the alarm get triggered. If the batteries are weak and need to be replaced, the light will glow red. With so many features, this has to be one of the best bedwetting alarm.
Soft Cloth Bed Mat The Guardian Bedside Bedwetting Alarm uses a revolutionary soft cloth bed mat. No other alarm in our store has such a unique mat. It comes in 2 sizes – 30″ x 24″ for beds and 15″ x 15″ for wheelchairs (for use by incontinent seniors). Using the Guardian system is extremely easy. Just lay the mat flat on the bed and sleep on it. Many users prefer to place the mat on a waterproof mattress pad and sleep on the mat directly. It is a good idea to purchase two mats for the Guardian system since if one gets wet, the other mat can be used. The mats are reusable, washer and dryer friendly.
Guardian App We have been notified that the Guardian Bedwetting Alarm app is coming soon. We will update this post when it becomes available.
Support This is one of the best bedwetting alarm in the market and works flawlessly. If however you need to reach Guardian Bedwetting Alarm support, then you are in for a pleasant surprise. The company has bedwetting specialists who are ready to help. Guardian alarm is available in so many online stores and the support team caters to all those who have questions about the alarm or need technical assistance. The support team is friendly, knowledgeable and pays keen attention to detail. Parents have had a good experience with Guardian alarm support.
| | |
| --- | --- |
| Alarm Type | 8 Selectable Tones, Strong Vibration and Bright Lights |
| Sensor Type | Reversible Soft Cloth Cotton Mat |
| Alarm Dimension (Approx) | Alarm unit – 2.6″ x 2.1″ x 0.7″ |
| Mat Dimension (Approx) | 10 foot long cord. Mat dimensions – 30″ x 124″ x 0.1″ |
| Batteries | 2 AAA Batteries (included) |
| Product Series | TGV65W Series |
| Color | Pearl |
| Alarm Special Instructions | As per instructions, wash the bed mat after every bedwetting accident. Good to have a spare bed mat to restart immediate treatment at night. |
| Mobile App | Guardian App coming soon |
| Warranty | 1 year manufacturers limited warranty on Alarm Unit 90 Days manufacturers limited warranty on Mat |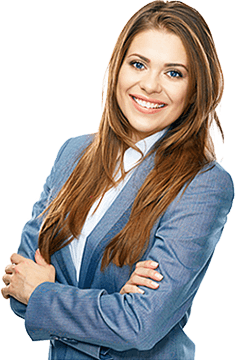 Guardian is the best bedwetting alarm in the bedside category. Its soft and comfortable mat is like no other and the microprocessor controlled alarm unit complements the alarm unit perfectly. Guardian is recommended for children, teens, deep sleepers and incontinent adults (on wheel chairs). As soon as urine spreads on the mat, it alerts the user to wake up and use the bathroom. Over time, the user will wake up sooner and sooner and wake up before wetting the brain.
The mat is washer and dryer friendly. Guardian alarm comes with low battery detection and a long battery life. Guardian may also be useful for all those who have special needs. Many special needs kids do not prefer to make use of an alarm with cords and wires in their own bodies. Because of this we recommend using a bed side bed wetting alarm.
Guardian Bedside Bedwetting Alarm – Guardian Store

Guardian Bedside Bedwetting Alarm – One Stop Bedwetting