NewU Bedwetting Alarm
people have viewed this alarm recently
Thousands of NewU Bedwetting Alarms Sold!!!
8 Alert Tones
Vibration Control
Low Battery Alert
Armband Compatible
Armband Compatible
NewU Bedwetting Alarm is a budget friendly solution. It has been designed for children and deep sleepers. The alarm has a built in microprocessor which makes it safe and effective. Don't be fooled just because this is a low priced bedweting alarm. It is as advanced or in our opinion more advanced than bedwetting alarm amazon carries. The NewU Bedwetting Alarm comes in a high gloss Blue color and is compact and discreet for home, camps and sleep overs.
NewU is really small and ultra-light weight. The alarm has no On/Off switch. As soon as the sensor is inserted, the alarm unit turns on and starts monitoring for bedwetting accidents. Once the sensor is removed, NewU powers off. The alarm uses a very small One Drop Detection Strong Hold Sensor. The small and curved design ensures that the clip sensor will not poke children at night and the grip is secure enough to hold the sensor in place even when children toss and turn. The sensor once attached to the outside of the underwear is ready to monitor bedwetting through the night.
NewU comes with 8 loud alert tones. The alarm unit cycles through a tone and plays a different one to ensure children don't get used to any one sound. Users can also enable or disable vibration. The removable clip is easy to fix on the neckline or fit in the Comfy-Armband.
We recommend this alarm for children ages 4-12 and deep sleepers.
Impressive Results
NewU Bedwetting Alarm works very well for children and deep sleepers. The microprocessor controlled alarm unit and One Drop Detection Strong Hold Sensor will provide a safe and effective nighttime bedwetting treatment. Because of the compact design, it can easily be used nightly, when going for camps and sleepovers.
PROS
8 Alert Tones
Vibration Control
Low Battery Alert
Armband Compatible
Armband Compatible
CONS
Slightly expensive
Clip Sensor
Add your review
|
Read reviews and comments
NewU is a budget friendly bedwetting alarm. It is compact and powerful and has all the bell and whistles that make it better than many bedwetting alarms amazon carries. It is good to be features as one of the best bedwetting alarm in our list.
Alarm Unit NewU bedwetting alarm is actually a very advanced bedwetting solution. Parents often forget to change the alert tones at night and this might cause the kid to become used to a tone.
Every time a bedwetting accident takes place, NewU automatically shifts the alarm tone. There are a total of 8 tones the alarm cycles through. The alarm is a pleasing blue color and comes with online progress chart. This is a compact device which can be carried on trips and holidays. It is small and discreet.
As with other alarms, NewU Bedwetting Alarm also employs a microprocessor to detect urine and alert bed wetting boys and girls. Alarm uses two AAA batteries and is compatible with the rated Comfy Armband.
Strong Hold Sensor The Strong Hold Sensor isn't just another another clip sensor. It's an intelligent urine clip detector. It won't slide off at nighttime once it is clipped outside the underwear. Once it grabs the underwear, it's not going to release through the nighttime time. Therefore parents of bed-wetting girls and boys don't need to fear about detectors coming in the nighttime time.
Another essential distinction is the design. The Strong Hold Sensor is small and does not have any sharp corners that will otherwise poke during the nighttime time. With a very large urine detection region, it is almost certain that the sensor will detect every pee moment.
Cleaning the sensor is easy. Lift the lever and then wash with warm tap water, then shake and tap for prompt use. The sensor cable length is ideal for bedwetting girls and boys. The sensor is built to survive any length bedwetting therapy.
Support This really is among the best bedwetting alarm on the market and works perfectly. If you ever find the need to contact NewU support, then you're in for a surprise. The store has bed-wetting specialists that are prepared to provide help. NewU alarm is offered in a great number of online stores and also the support team is ready to answer parents who have got questions regarding the alarm or need technical aid. The support team is friendly, knowledgeable and pays keen attention to detail.
| | |
| --- | --- |
| Alarm Type | 8 Tones, Strong Vibration and Bright Light |
| Sensor Type | Strong Hold Sensor with Large Urine Detection Area |
| Alarm Dimension (Approx) | Alarm unit – 2.6″ x 1.6″ x 0.8″ |
| Sensor Dimension (Approx) | 29.5" long cord. Sensor Dimensions – 1.2″ x 0.6″ x 0.4″ |
| Batteries | 2 AAA Batteries (included) |
| Product Series | TNU4B Series |
| Color | Blue |
| Special Instructions | As per instructions, rinse the sensor under water with lever open after every bedwetting accident. Gently clean with cloth and let it air dry. |
| Mobile App | Coming Soon |
| Warranty | 1 year manufacturers limited warranty on Alarm Unit, 90 days manufacturers limited warranty on Sensor |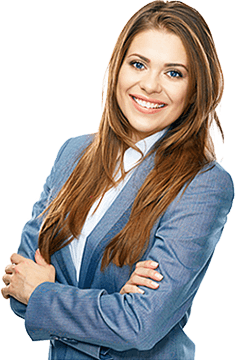 NewU bed wetting alarm is a perfect companion for children, deep sleeper and adolescents who have difficulty with nighttime wetting the bed . This enuresis alarm is suggested for children ages four and over. Although bedwetting is not your kid's fault however they could lose their self esteem and confidence. NewU alarm can address this dilemma without medication. Your alarm will cycle through 8 different alarm tones so that you never to get used to a particular alert tone when there is bed-wetting.
NewU alarm uses the Strong-Hold sensor technology which keeps the sensor securely gripped on the underpant throughout the night even when the bedwetter is a restless sleeper. The sensor has a large pee detection area which ensures not missing any bed-wetting event.
You can save yourself from the undesired heap of dirty linen and may even save up to $ 500 every year on buying other incontinence products.
NewU alarm can be worn on pajama top or we using the Comfy-Armband if your child would like to wear alarm on their arm.
NewU Prime Bedwetting Alarm – NewU Store

NewU Prime Bedwetting Alarm – One Stop Bedwetting

NewU Bedwetting Alarm With 8 Loud Tones, Strong Vibrations and Light - Walmart

NewU Bedwetting Alarm With 8 Loud Tones, Strong Vibrations and Light.. - Amazon
NewU Bedwetting Alarm With 8 Loud Tones, Strong Vibrations and Light - eBay