Smart Bedside Bedwetting Alarm
people have viewed this alarm recently
Thousands of Smart Bedwetting Alarms Sold!!!
8 Alert Tones
Vibration Control
Low Battery Alert
One Drop Detection Mat
Low Battery Alert
Smart Bedside Bedwetting Alarm is one of the most recent products to be introduced in the market. It is a new bedside bedwetting alarm from the Smart Bedwetting Alarm family. The original Smart wearable alarm used the novel Strong Hold Sensor. This alarm is different; it uses a comfortable mat to detect urine. There are no wires connected on the users body. You place the mat on the bed and lay on the mat.
As soon as the mat detects urine, it triggers the alarm and wakes you up. Designed for bed wetting boys, girls, teen bedwetters and adult bed wetting, the Smart alarm is an excellent solution for bedwetting. The alarm is extremely comfortable and highly recommended by us. It is also in the top best bedwetting alarm that we have reviewed.
The Smart Bedside alarm can stop bed wetting permanently. When used properly, it is a highly effective system for adult bed wetting individuals. The mat is comfortable and the alarm unit is small and compact. This system can be rolled and placed in a tube for travel.
The large urine detection mat comes with a reusable, washable sleeve. The mat dimensions are 21" x 17" to detect urine over a large area. The popularity of this alarm is obvious as it is available in many online stores.
If you need a good bed wetting solution, then this is a great choice.
Comfortable System
If you are looking for a comfortable adult bed wetting alarm, then the Smart Bedside should be considered. It is nearly comparable to the Chummie Pro system and works just as well. The Smart Alarm is one of the best bedwetting alarm in the market today.
PROS
8 Alert Tones
Vibration Control
Low Battery Alert
One Drop Detection Mat
Low Battery Alert
CONS
No selectable tones
No volume control
Add your review
Most bedwetting alarms trade comfort for accuracy of urine detection. But not with the Smart Bedside alarm. This alarm is both comfortable and detects urine very well. The alarm is designed for children, teens and adult bed wetting. It is one of the best bedwetting alarm in the bedside alarm category.
Alarm Unit The Smart alarm is an alarm unit with a brain. Weighing only 1oz and powered by 2 AAA batteries, this is truly one compact alarm.
The alarm comes with a single button which is easy to program with your thumb when held in the hand. Pressing the button once changes to sound+vibration mode. Pressing this button again will remove vibration and only cause the alarm to sound with an alert to wake you up. Pressing the button the third time will activate discreet mode in which the alarm will only vibrate on detecting urine. The Smart Bedside alarm will change its alarm tone automatically so you don't get used to any one tone.
The alarm unit comes with a small metal stand which snugly fits on the back side of the alarm so it is easy to place on the table top. The middle button also acts as a light alert and will flash a light when the alarm get triggered. If the batteries are weak and need to be replaced, the light will glow red. With so many features, this has to be one of the best bedwetting alarm.
IntelliFlex Mat The Smart Bedside Alarm uses the same IntelliFlex mat which is found in the Chummie Pro alarm. The mat is 21" x 17". To increase comfort at night, placed the mat into the washable, reusable sleeve and place on the bed. Simply lay on the mat and go to sleep. The mat will detect the first drop of urine and awaken the bedwetter. Cleaning is also a breeze. Remove the sleeve and pat the mat dry with a cotton towel. Since the alarm comes with two sleeves, you can use one when the other is wet. It's that simple. The sleeve is machine washable and dryer friendly. When used normally, this mat should last a long time.
Smart App This alarm comes with so many features and to top it off, it comes with the Smart App. Parents can access a large amount of information related to bedwetting, the Smart alarm. set up instructions, user manuals, videos and the Smart blog all from their smartphone of mobile device. The Smart App works with Android and IOS devices.
Support This is one of the best bedwetting alarm in the market and works flawlessly. If however you need to reach Smart Bedwetting Alarm support, then you are in for a pleasant surprise. The company has bedwetting specialists who are ready to help. Smart alarm is available in so many online stores and the support team caters to all those who have questions about the alarm or need technical assistance. The support team is friendly, knowledgeable and pays keen attention to detail. Parents have had a good experience with Smart alarm support.
| | |
| --- | --- |
| Alarm Type | 8 Selectable Tones, Strong Vibration and Bright Lights |
| Sensor Type | Revolutionary One Drop Detection™ Technology Mat |
| Alarm Dimension (Approx) | Alarm unit – 2.6″ x 2.1″ x 0.7″ |
| Sensor Dimension (Approx) | 10 foot long cord. Mat dimensions – 21″ x 17″ x 0.1″ |
| Batteries | 2 AAA Batteries (included) |
| Product Series | TSV55 Series |
| Color | Pearl |
| Alarm Special Instructions | As per instructions, wash the bed mat after every bedwetting accident. Good to have a spare bed mat to restart immediate treatment at night. |
| Mobile App | Free Smart App with Award Winning Customer Support |
| Warranty | 1 year manufacturers limited warranty on Alarm Unit 90 Days manufacturers limited warranty on Mat |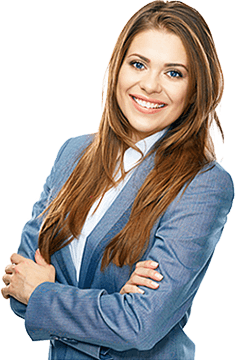 Smart bed-side is excellent for adolescents and adults that would like to stop bedwetting. Unlike wearable sensors which are placed on the exterior of this underwear, this alarm includes a mat. Insert the mat into the sleeve (provided) and then put it below the bed sheet. Upon detecting urine, the mat activates the alarm to wake up the user so they can clean up after bedwetting.
Smart is definitely an alarm with a brain. The alarm has been designed to aid bed wetters awaken and clean up before return to bed after an accident. The battery life is incredibly long, and the alarm has a low battery detection capability. An excellent alarm for anyone who prefers to track their bed-wetting within a continuous procedure.
Smart may also be useful for all those who have special needs. Many special needs kids do not prefer to make use of an alarm with cords and wires in their own bodies. Because of this we recommend using a bed side bed wetting alarm.

Smart Bedside Bedwetting Alarm – Smart Store

Smart Bedside Bedwetting Alarm – One Stop Bedwetting

Smart BedSide Bedwetting Alarm - Walmart

Smart Bedside Bedwetting Alarm for Children, Teens Adults and Deep.. - Amazon