Chummie Pro Bedside Bedwetting Alarm
people have viewed this alarm recently
Tens of Thousands of Chummie Pro Bedwetting Alarms Sold!!!
8 Selectable Tones
Volume Control
Vibration Control
One Drop Detection Mat
Bright Lights
Low Battery Alert
Armband Compatible
Chummie Pro bedwetting Alarm is a rather unique and very different system. For one, its not the standard wearable bedwetting alarm. This is a bedside bedwetting alarm. Rather than have a sensor outside the underwear you sleep on a mat.
There is no alarm unit clipped on the t-shirt. the Chummie Pro does things a little differently. The sensor is replaced by a large comfortable mat and the alarm which is placed on the table side is connected to the alarm unit through a 10-foot long cord. The Chummie Pro is quite possibly the best bedwetting alarm for anyone who wants a good nights sleep without being bothered by sensors on the body. This alarm is recommended to stop bedwetting in children and teens and to also put an end to adult bed wetting.
Chummie Pro alarms take advantage of the patented features of the Chummie Premium system to stop bedwetting. For all practical purposes, this alarm is actually one of our favorite systems as it stops bedwetting in a better, more logical way.
The IntelliFlex mat is large. With dimensions of 21" x 17", no bedwetting accident will go undetected. The response is fast and it's hard for users not to wake up to the Chummie alerts. Several online stores carry the Chummie Pro alarm making it another popular choice from the Chummie family.
Chummie Pro Bedwetting Alarms can be sound+vibration alarm only, sound only alarm mode or vibration only alarm mode (discreet mode). The alarm is available in 3 colors – Blue, Pink and Green.
We recommend this alarm for anyone who wants to have comfortable nights sleep. Recommended for all ages; ages 4-12, teens, adult bed wetting individuals and deep sleepers.
Awesome
The Chummie Pro Bedwetting Alarm is Chummie's answer to a bedwetting alarm. They have set the bar very high and it's hard to get a better system with comparable features in the market. No wonder Chummie makes the best bedwetting alarm.
PROS
8 Selectable Tones
Volume Control
Vibration Control
One Drop Detection Mat
Bright Lights
Low Battery Alert
Armband Compatible
Add your review
Chummie hit a home run with the Chummie Pro Bedside Bedwetting Alarm. Not only is this alarm idealvto stop bedwetting in children and teens but is also suitable for adult bedwetting needs. It is comparable to the Chummie Premium alarm in our opinion and quite possibly one of the best bedwetting alarm in the market.
Alarm Unit The alarm unit is made of high gloss material with a soft silicone belt for shock absorption incase the alarm unit falls or drops. There are two big bright lights which help the user know where the alarm is at night when it goes off.
The Chummie Pro Bedwetting Alarm has a single side button with which you can select from 3 operating modes – sound+vibration mode, sound only mode, vibration only (discreet) mode. Chummie engineers recommend changing sound tones every night to a different tone to avoid getting used to any one tone. The alarm uses Chummie's proprietary patented technology to deliver a synchronized alert for maximum treatment possible.
The alarm is powered by 2 AAA batteries and comes with a progress chart to track nightly progress.
IntelliFlex Mat Unlike the Chummie Premium and Chummie Elite alarm, the Chummie Pro comes with a mat, not a sensor. Think of the mat as a large urine detection sheet which is placed in a reusable washable sleeve and then put on the bed. You simply lay on the bed as you normally would and go to sleep. As soon as wetting occurs, the mat detects urine and sends a signal to the alarm unit which in turn sets off a series of alerts to wake up the user.
IntelliFlex mats are large in size. A mat measures 21" x 17" and is super easy to maintain. Simply clean with a damp cotton towel after a bedwetting accident and wipe dry. The system comes with two sleeves so you can use one while the other is in the washing machine.
Chummie App With every Chummie Alarm purchase, parents get access to the Chummie App. Access quick tips, FAQ's or reach award winning Chummie Support from the convenience of your phone. The Chummie App tells parents how to set up the alarm, prepare for a successful treatment and additional bedwetting advice.
Support If you are struggling with bedwetting, then the last think you need is days of delays in support. That is what sets Chummie apart. The company prides itself on customer support. There are several online reviews on many stores where customers constantly praise the Chummie support team. The general consensus is that the staff is extremely friendly, knowledgeable and supportive. They listen to the customers problems and go over and beyond what is expected. We are sure you will be extremely happy with the support team at Chummie.
| | |
| --- | --- |
| Alarm Type | 8 Selectable Tones, Strong Vibration and Bright Lights |
| Sensor Type | Revolutionary One Drop Detection™ Technology Mat |
| Alarm Dimension (Approx) | Alarm unit – 2.6″ x 2.1″ x 0.7″ |
| Sensor Dimension (Approx) | 10 foot long cord. Mat dimensions – 21″ x 17″ x 0.1″ |
| Batteries | 2 AAA Series (included) |
| Product Series | TC310 Series |
| Color | Green, Blue, Pink |
| Special Instructions | As per instructions, wash the bed mat after every bedwetting accident. Good to have a spare bed mat to restart immediate treatment at night. |
| Mobile App | Free Chummie App with Award Winning Customer Support |
| Warranty | 1 year manufacturers limited warranty on Alarm Unit, 90 Days manufacturers limited warranty on Mat |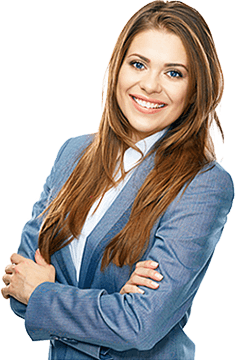 Chummie Pro Bedwetting Alarm is our "staff's top rated alarm," due to its revolutionary technology and versatility. It can be used for a variety of ages groups, which makes that it works perfectly well for kids, adults, also it has shown ideal for particular needs individuals also.
Chummie Pro bed wetting alarm is a terrific alternate to folks who do not prefer body-worn alarms. It uses cutting-edge technology to deliver fast results. What's unique about the Chummie Pro is its bed mat with a extra large urine detection area is very comfortable to sleep on. Just insert the IntelliFlex bed mat in the enclosed washable, reusable sleeve and place below bed for relaxed, stress-free sleep.
The alarm system isn't hard to program and includes a 2step shut off, meaning that an individual has to disconnect the alarm and mat and then press the enable button on top of the alarm unit. Usually, this procedure takes few seconds, also fully awakens an individual. With regular use the Chummie Pro bed wetting alarm effortlessly conditions the users brain to establish a relation between the bladder's full signal and waking. In a few weeks, the user learns to awaken earlier and earlier, until they stop bed wetting.
Chummie Pro Bedside Bedwetting Alarm – Chummie Store

Chummie Pro Bedside Bedwetting Alarm – One Stop Bedwetting

Chummie Pro Bed-Side Bedwetting Alarm - Walmart

Chummie Pro Bedside Bedwetting Alarm for Children, Teens Adults and Deep Sleepers.. - Amazon
Chummie PRO Bedside Bedwetting Alarm for Children, Deep Sleepers Adults..- eBay
Chummie Pro Bedside Bedwetting Alarm for Children.. - Sears

Chummie Pro Bed side Bedwetting Alarm for Children Teens.. – Unbeatable Sale