Smart Bedwetting Alarm
people have viewed this alarm recently
Thousands of Smart Bedwetting Alarms Sold!!!
8 Alert Tones
Strong Hold Sensor
Vibration Control
Interchangeable Face Stickers
Low Battery Alert
Armband Compatible
One of the best bedwetting alarms we have reviewed is the Smart Bedwetting Alarm. If you are looking for a alarm for bed wetting boys, girls or deep sleepers which is not as expensive as the Chummie family of alarms, then this is the right alarm. Available in many online stores and marketplaces, the Smart alarm is a family favorite. It has been recommended by us for a variety of reasons, the most important one – it works!
Most bedwetting alarms come with a cure progress chart and the alarm itself looks like a tiny machine. That's where the Smart Bedwetting Alarm is different. It comes with interchangeable face stickers. Bed wetting boys and girls will love these face stickers and can change the look of the alarm them when they want. The company says that changing face stickers will motivate children to continue the treatment and stop bedwetting the fun way.
Smart Bedwetting Alarm uses the One Drop Detection Strong Hold Sensor which clips securely to the outside of the underwear and detects urine fast. The alarm cycles through 8 different sound tones. It can be programmed to sound+vibration mode, sound only alarm mode or vibration only alarm mode (discreet mode). The alarm is available in a glossy
pearl color finish.
We recommend this alarm for children ages 4-12 and deep sleepers.
Kids Love It
Smart Bedwetting Alarm is a highly rated alarm for bed wetting boys, girls and deep sleepers. Together with the One Drop Detection Strong Hold Sensor, this alarm will detect urine quickly and alert children when bedwetting happens so they can change into fresh clothing and sleep dry at night. Everything you need to stop bedwetting is in the box.
PROS
8 Alert Tones
Strong Hold Sensor
Vibration Control
Interchangeable Face Stickers
Low Battery Alert
Armband Compatible
CONS
Slightly expensive
Clip Sensor
Add your review
The Smart Bedwetting Alarm as the name suggests, is truly a smart bedwetting solution. Second only to the Chummie family, this alarm is highly rated by our staff and is one of the best bedwetting alarm we have reviewed.
Alarm Unit This alarm has been correctly called Smart for a reason. Many parents often forget to change alarm tones at night and this may cause the child to get used to a single tone. That's why Smart is different.
Each time a bedwetting accident takes place, Smart automatically changes the alert tone. There are a total of 8 tones that the alarm cycles through. The alarm is a beautiful high gloss pearl color and comes with interchangeable face stickers. Children can switch the look of the alarm and will be motivated to continue to use the alarm as part of the bedwetting treatment. This is a compact alarm and can be carried on trips and vacations. It is small and discreet.
Like other alarms, Smart Bedwetting Alarm also uses a microprocessor to detect urine and alert bed wetting boys and girl. Alarm uses 2 AAA batteries and is compatible with the highly rated Comfy Armband.
Strong Hold Sensor The designers of the Smart Bedwetting Alarm did their job well. The Strong Hold sensor is not just another clip sensor. It is a smart clip sensor. For one, it will not slip off at night. Once it grabs the underwear in place, it won't let go at night. So parents of bed wetting boys and girls need not worry about sensors coming off at night.
Another key difference is the design. The Strong Hold Sensor is small and has no sharp corners and point which would otherwise poke at night. With a large urine detection area, you can be sure that the sensor will detect urine every time.
Cleaning the sensor is easy. Simply lift the lever and rinse with warm tap water, shake and pat dry for immediate reuse. The sensor cable length is adequate for bed wetting boys and girls. The sensor has been designed to easily last the duration of the treatment.
Smart App This alarm comes with so many features and to top it off, it comes with the Smart App. Parents can access a large amount of information related to bedwetting, the Smart alarm. set up instructions, user manuals, videos and the Smart blog all from their smartphone of mobile device. The Smart App works with Android and IOS devices.
Support This is one of the best bedwetting alarm in the market and works flawlessly. If however you need to reach Smart Bedwetting Alarm support, then you are in for a pleasant surprise. The company has bedwetting specialists who are ready to help. Smart alarm is available in so many online stores and the support team caters to all those who have questions about the alarm or need technical assistance. The support team is friendly, knowledgeable and pays keen attention to detail. Parents have had a good experience with Smart alarm support.
| | |
| --- | --- |
| Alarm Type | 8 Selectable Tones, Strong Vibration and Bright Lights |
| Sensor Type | Strong Hold Sensor with Large Urine Detection Area |
| Alarm Dimension (Approx) | Alarm unit – 2.6″ x 1.6″ x 0.8″ |
| Sensor Dimension (Approx) | 26.5" long cord. Sensor Dimensions – 1.2″ x 0.6″ x 0.4″ |
| Batteries | 2 AAA Batteries (included) |
| Product Series | TSV50W Series |
| Color | Pearl |
| Special Instructions | As per instructions, rinse the sensor under water with lever open after every bedwetting accident. Gently clean with cloth and let it air dry. |
| Mobile App | Coming Soon |
| Warranty | 1 year manufacturers limited warranty on Alarm Unit, 90 days manufacturers limited warranty on Sensor |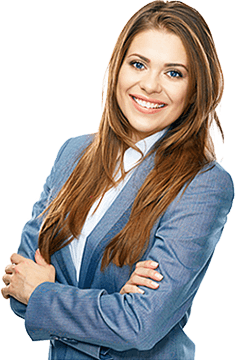 Smart Bedwetting Alerts are fantastic for kids and heavy sleepers. We advise the use of this alarm for kids ages 5 and older. As time passes, kids may get disheartened or may possibly lose attention from the use of this bed wetting therapy. Smart bed wetting alert simplifies this! Using bright and vibrant face stickers, kids can customize the appearance of the alarm whenever they wish to. You can also access the website to download advance graph to track your childs progress which can be rewarding and fun.
Unlike some conventional clip sensors that might come off through nighttime, the Smart alarm's Strong Hold sensor securely remains attached during the nighttime. If kids move a lot at night, the alarm won't come off. This alarm has a massive urine detection area making certain a bed-wetting event is not overlooked.
It is possible to save yourself money and time with this brightly designed child-friendly alarm. A onetime purchase with this alarm may save $500 annually on high priced training pants or diapers. Smart alarm might be attached with a pajama shirt with a snap-on clip (added), yet for extra relaxation we suggested that you use the Comfy-Armband which is available separately.

Smart Bedwetting Alarm – Smart Store
99.99

Smart Bedwetting Alarm – One Stop Bedwetting
99.99

Smart Bedwetting Alarm for Deep Sleepers & Children with Stickers.. - Walmart

Smart Bedwetting Alarm for Deep Sleepers & Children With Interchangeable Stickers - Amazon
99.99
Smart Bedwetting Alarm - Full Featured Bedwetting Alarm at an Affordable Price - eBay

Smart TSV50W Bedwetting Alarm for Deep Sleepers & Children with Interchangeable Stickers – Unbeatable Sale